NY Fishing Licenses, Live Bait, Rods & Reels & More ...
Chautauqua Lake has many local bait & tackle shops. Before you head out onto the waters, stop in at any of these fine places to stock your tackle box, grab some minnows or buy your New York State fishing license. Some also offer boat rental, have a gas dock on the water or will connect you with local guides fro bass, walleye, or musky fishing.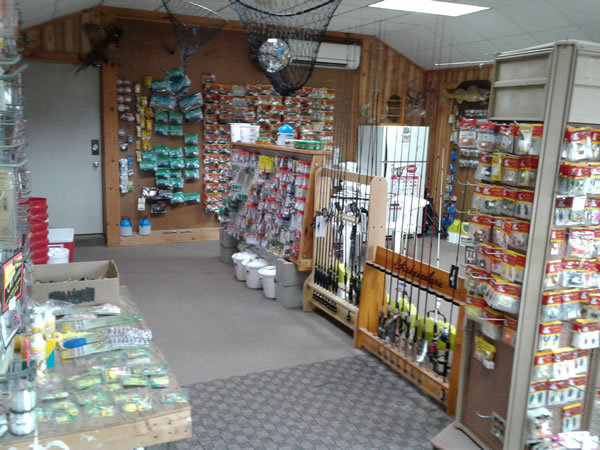 Chautauqua Reel Outdoors
165 W. Fairmount Ave.
Lakewood, NY 14750
716-763-2947
Bait Barn & Tackle
168 Jones & Gifford Ave.
Jamestown, NY 14701
716-484-8571
Harper's Bait & Tackle
23 Fluvanna Ave.
Jamestown, NY 14701
716-450-8627
M&M Sports Den
808 N. Main St.
Jamestown, NY 14701
716-664-5400
These are also great places to find out where & what the fish are biting – the colors, techniques and areas that load your livewells and coolers with big limits of fish. You know these guys LOVE to talk fishing, and many have been fishing Chautauqua waters their entire lives. There's no place like a local tackle shop to really get a feel for the "flavor" of the lake. They love to see your fish pics and hear your stories, too!
There's more than bait & tackle in these local shops – there are fishermen (and women!) and friends.
Bait & Tackle Shops | Fishing Boat Rental | Fishing Tackle Stores
!